Los Molinos Indoor Air Quality Experts
When it comes to indoor air quality service in Los Molinos, CA, nobody knows more than the experts at Gallagher's Plumbing, Heating and Air Conditioning. When we opened our doors in 1989, we had one goal in mind. We wanted to provide homeowners with the benefits of affordable, professional services. It has been more than 30 years, and our top ratings tell us we've succeeded spectacularly. Give us a call, and see if you don't agree. We'll send polite, punctual industry professionals to perform air quality testing and ensure your indoor air is clean and safe to breathe. If we find mold or toxins in your indoor spaces, we can recommend or institute a solution to get everything back on the up and up
Our commitment to honesty and integrity doesn't end with our workday. We also support local charities and organizations, such as the Sacramento Food Bank. We're here to serve our area in any way we can.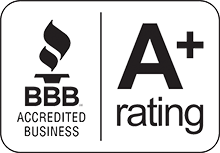 Company qualifications include:
BBB accredited and A+ rated
NATE-certified experts
EPA-certified company
Uniformed service team
Air Quality Solutions
The quality of the air you breathe inside your home can have long-term effects on you and your family. When was the last time you had it tested for contaminants and allergens? Our service team can provide you with an air quality assessment to help you make important decisions about upgrades. We can show you many ways to improve your air quality, from adding filtration equipment to
regular duct cleaning and system maintenance, there's an option for every homeowner.
We can determine whether your indoor air is safe to breathe. Our testing services can reveal chemicals, mold spores and other toxins that are circulating through your ductwork.
Clean air can:
Eliminate smells and odors
Help you sleep better
Improve your health
Increase your home's value
Decades of Experience
Having the best heating and cooling system is only part of the equation. If you don't know what you're breathing in, you could be negatively impacted. Cleaning ductwork and identifying toxins in your air are just the beginning of what we can do for you. Our company is licensed and insured to bring you indoor comfort. We'll use our experience to help you make smart updates inside your property. We're especially proficient with Energy Star-certified products.

Los Molinos HVAC and Plumbing Experts
Gallagher's Plumbing, Heating, and Air Conditioning fields a staff of highly trained technicians capable of solving many of the problems a homeowner in Los Molinos, Chico, Redding, or Red Bluff might encounter.  We can repair or replace your furnace or heat pump, install a new AC or ductless mini split, repair an existing air conditioner, and tune-up your air conditioning or service your heating system. In addition we can test the quality of air you are breathing, clean your ducting, install air filtration systems, And convert your fossil fuel HVAC systems to electric energy efficient systems. Our plumbers can handle anything your home can dish out, from a clogged drain to a broken sewer line. We even install new fixtures such as water heaters or water filtration systems.